Independent Financial Advising: in Miami and Online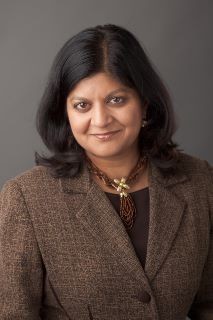 I started my career in financial services working with institutional clients in 1994, after earning a Bachelors in Economics from The Wharton School at the University of Pennsylvania. In 1998, I received the professional designation of CFA (Chartered Financial Analyst).
I spent the first part of my career helping large corporations and institutions make their big money decisions. I started in corporate pension consulting at SEI. Then I moved to Clay Finlay, a global equity boutique in New York, where I worked in client services, performance measurement and as a securities analyst researching emerging markets stocks. Later, I did some project work for a major investment bank and even worked a spell at a broker dealer providing high end trading software to hedge fund traders.
In 2003, my dad died early and unexpectedly, and it turned my family's world upside down, especially my mom's. That's when I saw firsthand how suddenly financial situations can change and how women often bear the brunt of it.
This was a turning point, and in 2005 I moved from Wall Street to Main Street. I now work with women over 50 to understand their options, so they can feel secure that they are making smart money decisions to protect themselves and their independence as they grow older and life happens.
After spending almost a decade working with institutional clients, I am now happy to be working and building relationships with individuals, small business owners, and federal and state employees as a Senior Vice President and Financial Advisor with Bravias Financial. I currently reside in Brickell (Miami, FL) where I look forward to doing a lot of salsa dancing when it is once again safe to do so. Stay safe, healthy and happy!